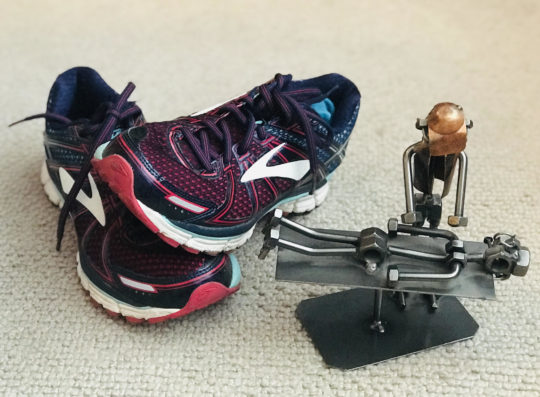 Summer is just round the corner and may of us have started dreaming of getting fit for the beach or just being more confident in our skin. So why not take up an easy sport…running. How hard could it be? Just dust off those trainers and get out into the fresh air.
Now some of us will have registered for the London Marathon on April 28 2019 or perhaps the 6 hour Ricky Races in Rickmansworth on 25 April 2019 or you may want to start more gently with the 5km Watford Colour Run on 19 May 2019. A Marathon is an event where participants undergo rigorous training in order to undertake the many miles and along your training journey you may have encountered a few hiccups such as achy backs, tight calves and sore feet. However even for short distances, running can make you sore.
The following is some information regarding the influence your running technique can have on your body.
What type of runner are you?
Toe Runner
Often with toe running your calves can become fatigue due to prolonged muscle activation causing the muscles to feel tight
Achilles tendonitis can occur if the calf is fatigued as it will be pulling on the achilles tendon
Plantar fasciitis which affect the sole of the foot which can occur if the running shoes are worn down by excessive training
Back pain can occur as a result of having a slightly forward running stance which would lead to the muscles of the back being strained
Heel striker
Shin splints which occur at the front of the lower leg due to the tibialis anterior muscles being overstrained.
Back pain can occur if you run more on your heels because your posture would include a more forward pelvic tilt and the spine would be more back increasing pressure on the joints
Plantar fasciitis can occur with heel strikers too.
There are only a few weeks left before some of these big runs. So if you are experiencing a few niggles then don't delay coming to see your Osteopath. Don't let those niggles get worse and potentially affect your performance on the day or prevent you from taking part altogether.
This is why we aim to be the best Osteopathic Clinic in Hertfordshire. To make an appointment contact us on 01923 710 424.
by Anita Singadia, Osteopath and Sports Massage Therapist