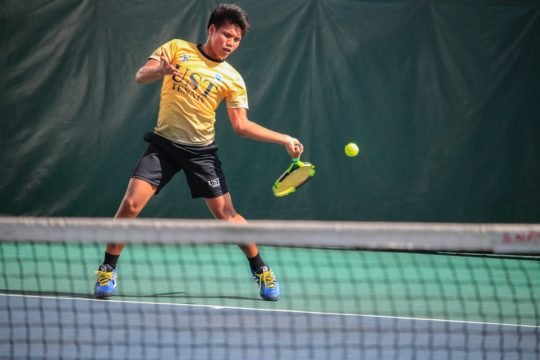 With the Wimbledon Championships fast approaching many of us will have been inspired to play some tennis. The most common injury which can occur with playing tennis is Lateral epicondylitis commonly referred to as 'tennis elbow'.
Tennis elbow is pain found on the outside of the elbow although some stiffness can occur along the top of the forearm too. It results from overuse injuries that damage the common extensor tendon and extensor carpi radialis brevis; inflammation leads to microtears of the tendon. The pain is usually one-sided with the pain coming on gradually.
You may notice having difficulty picking up items or gripping the steering wheel or a constant ache which disturbs sleep. Tennis elbow can be caused by poor posture due to the biomechanics of the neck, shoulder and arm.
'Tennis elbow' is a very common injury but which demographic does it largely affect?
Usually 20-40 year olds;
Equally common in both males and females;
Risk factors: repetitive overuse, wrist extension;
Common in tennis players (increased risk 2-3 times with more than 2 hrs of play per week), typing, carpenters, plumbers, electricians.
Prevention:
Improve back hand technique by talking to a professional about correct technique and racket. Why not visit one of our local tennis clubs such as Croxley Tennis Club, Cassiobury or Sarratt Tennis Club, Rickmansworth Lawn Tennis Club or West Herts Sports and Social Club to see what support they can provide. There are so many to choose from.
This is why we aim to be the best Osteopathic Clinic in Hertfordshire.
To find out if we can help give us a call and make an appointment at Backs to Basics Osteopathy on 01923710424 or email us at [email protected].
by Anita Singadia, Osteopath & Sports Massage Therapist