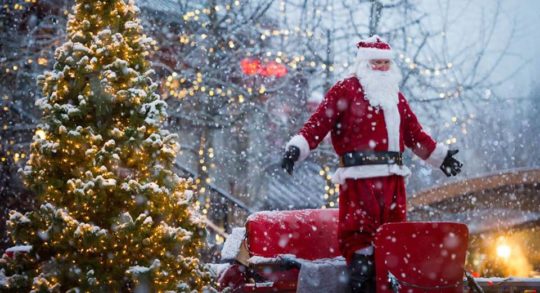 That time of year is fast approaching with many of us having increased levels of stress in the weeks and days leading up to Christmas and the New Year. This could not be a better time to go and see your Osteopath. Why? Well here are a few good reasons:

1) Many of us are guilty of overindulging around this time of year – especially at the work Christmas party by having a few too many drinks or wearing those stilettos that are difficult to walk in even without a drink. Then you end up falling off a curb that you didn't realize was there. Result: back pain, knee pain, and a sprained ankle.

2) Also, this time of year is a great excuse to get out your finest gear with women often wearing their best outfits and shoes. Those heels may look amazing but this can put a lot of pressure on the ankle joint and knees and in turn affect the back too.

3) Some of us can be rather last minute and leave all of the wrappings presents right until the eve of Christmas and then spend hours in a room leaning over presents. Sadly this too can which can lead to low back pain, not to mention leave you feeling exhausted.

4) Christmas shopping – the greatest contributor to a sore neck and shoulders from carrying all those gifts and heavy bags.

Well, how do you avoid all of the above?
Well, perhaps two pairs of shoes for a night out. Had a few drinks too many! Ask for some help from your colleagues to get you home and do not undertake any demanding tasks whilst intoxicated. As for wrapping the presents, try and do them as you go along and take regular breaks to stretch. Even with those long shopping evenings take regular breaks and don't forget to stretch.
We want you to have a wonderful pain free Christmas. This is why we aim to be the best Osteopaths in Hertfordshire.

If any problems do start to arise please see an Osteopath to avoid the issue worsening.
by Anita Singadia, Osteopath