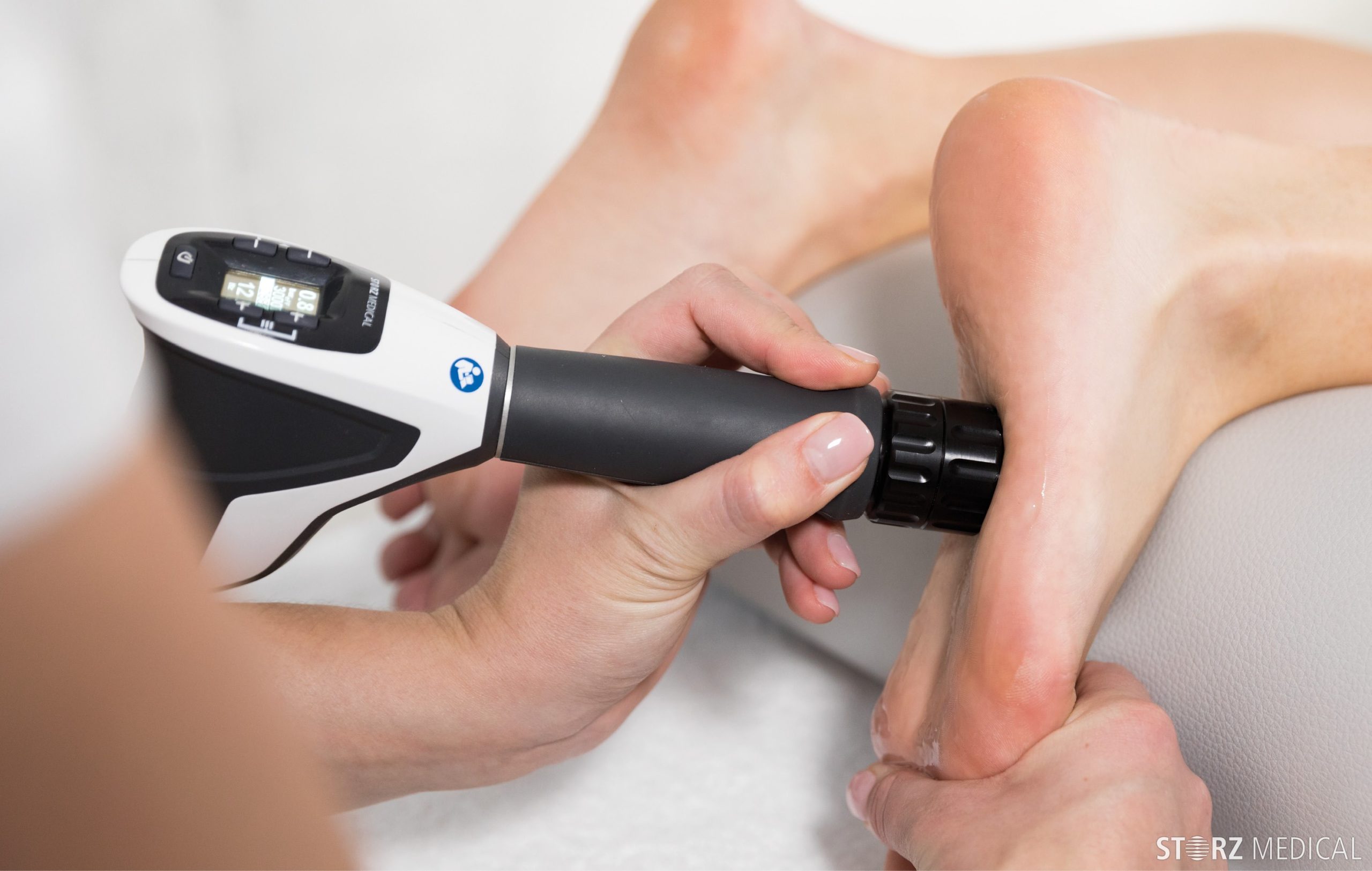 Shockwave therapy is a non-surgical treatment that works by targeting a specific damaged tissue and delivering impulses of high-energy, sound waves which are transmitted to the affected area to accelerate healing.
The treatment increases blood flow, decreases localised pain and stimulates cell regeneration, which encourages the body to repair itself. 
The number of treatment sessions will vary depending on the condition or injury being treated, in general 3 – 6 sessions are advised as this is encouraging the body to heal itself.

 
The clinical benefits are often seen 6 to 8 weeks after treatment/s.Shockwave Therapy can be used for both chronic and acute conditions.